Shopping Cart
Your Cart is Empty
Thank you for your business!
You should be receiving an order confirmation from Paypal shortly.
Exit Shopping Cart
Third Act Playwriting Group
Over the past few months we haven't been able to meet but our playwrights have still been creating wonderful monologues and plays, undeterred by Lockdown! Here is one of the 10 minute monologues, Buona Notte, written by Peter Tickler, performed by actor Hetty Bentley, directed and edited by Hugo Tickler.
A huge thank you to Simon Evans who Zoomed in with us for a Q&A.
Simon is a well known actor, writer and director. During the COVID-19 pandemic, he wrote, directed and co-starred in the extremely funny BBC television series Staged, playing an exaggeratedly inept version of himself, alongside equally exaggerated versions of the show's stars, Michael Sheen and David Tennant. The series was notable as it was made using video conferencing technology following lockdown.
He was generous enough to join us for a Zoom Q&A last month, when he told us exactly how the drama was created while he was in lockdown with his own family. He was so warm, approachable and knowledgeable about the production, giving us an hour of his time, while he was writing in LA. We had all thought the completely natural script had to be partly improvised, especially the Judy Dench appearance, but he assured us it was all scripted, except for one tiny shot, when Michael Sheen went a little 'off piste'. A lesson to all us aspiring playwrights!

His recent email is a great example of his generosity:
"I had a such a lovely time talking with the group. I'm so pleased people got something from it. It's always so strange, trying to offer any insight on something which was made in such peculiar circumstances. So if any of it made sense, I'm delighted. Do reach out again if I can help with anything, and pass on my very best to your wonderful group. It was a delight."
Covid-19 Update On Penetration

Last March, The Cockpit in London, along with all other theatre venues, sadly had to postpone the production of our new play, in line with Government directives.

However, we are now delighted to announce dates for 2021 and our opening night is now planned for Wednesday, 22 September with a three week run until Saturday, 9 October, 2021.
More details to follow or contact the Box Office on 020 7258 2925.
Penetration by Carolyn Lloyd-Davies, is a socially provocative piece of theatre, of particular significance in the light of recent shocking reports.
Based on true events, the play follows the stories of Anna, a rape complainant, and Sean, the defendant, with insight and sensitivity. Anna's manipulative and coercive boyfriend James, adds an additional overtone to the play, as does the perspective of Felicity, Sean's mother. This multi-layered play aims to jolt the audience into exploring parameters of consent, focussing on the impact of toxic coercive relationships, the power of social media and the need for healthy sexual boundaries especially when alchohol or drugs blur the lines.
Directed 'in the round' by David Trevaskis, at The Cockpit theatre in Marylebone, London, the audience experience the power of 'close up' theatre and ultimately come to their own conclusion on what exactly constitutes consent.
This controversial play explores sexual boundaries, the pervasive damage of social media and exposes the hidden snares of a 'hook up' culture.
For all Press enquiries regarding #Penetration, please contact Chloe Abley on [email protected] or call 020 3627 2960.
Tickets: Full price: £16, Concessions: £14, Preview (September 15th): £12
2019
August: Funding from Oxford City Council Culture Fund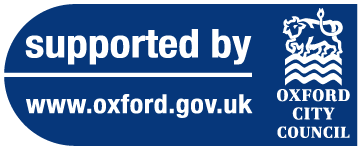 We've just heard that we have got the funding we requested from Oxford City Council Culture Fund for The Curious Case of Lady Fowler, which will tour the Care & Residential Homes in September! So excited, thank you very much.
June: The Cast for The Curious Case of Lady Fowler by Stephanie Connell
Hetty Bentley plays Ruby Rouge
Stephanie Connell plays Mrs Cream
Dominic McChesney plays Detective Inspector Curious
Matthew Staite plays Dr Damson
May: September Care Home Tour
We are delighted that The Curious Case of Lady Fowler, by Stephanie Connell, has been chosen for our September Care Home Tour, and that we have also secured the wonderful Emma Webb to direct for us.
Emma is a director and facilitator with a background in movement working in the UK and abroad. She has worked as a movement director for Leaning House productions, Human Story Theatre, UnderConstruction Theatre, the Oxford Playhouse and the Old Fire Station/ Crisis, and creates her own work ranging from choreographic to one woman shows, street performance and theatre based. Most recently Emma developed The Elves and The Shoemaker for Wild Boor productions for younger audiences as well as devising a separate, sensory show for an audience with differing needs.
April: Staged Reading of Penetration
We have just finished auditioning actors to perform in a staged reading of Carolyn Lloyd-Davies' new play, Penetration, directed by our Associate Director, David Travaskis, on 29 April at ALRA, London. We are planning to produce #Penetration in 2020. Details of our cast for the play reading can be found on our What's On page.
March: Plans for our Care Home Tour

We are in the middle of planning our next Care Home Tour later this year, again in Oxfordshire. This will be our fourth tour. More details to be announced very shortly. All very exciting!
January: Playwriting Course
Our lovely playwrights who attended our last eight week course, in Summertown, Oxford this January.
Following its success, we have been asked if we would consider doing an advance writing course, to include workshops with actors.
More news of that to come.
2018
October: Age of Creativity Festival
As part of the Age of Creativity Festival, we held a free 'taster session' to showcase our playwriting course for the over 50s.
It was hugely successful and everyone who came enjoyed the couple hours learning how to, at least, start off writing your own stage play.
If you're interested in joining our 2019 course, which starts on 15th January, please contact us.
Have a look at our Course page for further details.
September: Care Home Tour
We will be doing another Care Home Tour in September, and this time, going to 10 homes with Go for it, Girl! by Pauline Massey, one of our original Third Act playwriting members. Pauline won the Care Home Writing Competition we held in December 2017.
The play will be directed by Fran Godsal, and stars Helen Mosby, Stephanie Connell, Matthew Staite and David Shackleton.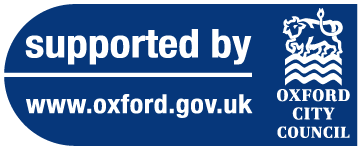 We are delighted to hear that we have been awarded a small grant towards our tour from Oxford City Culture Fund.
Also our funding application was very recently granted for our Care Home tour, which is wonderful!
2016
May: Playwriting Course
We held our first course in May 2016 in Oxford. It's was for anyone 50 and above. Other courses lean heavily towards younger people, why couldn't new writing be from older people? We saw a gap and felt "it's never too late to create". We also wanted to prove that age is not a barrier to creativity – we've all lived the dramas of life. What wonderful fodder to put fingers to keyboard; potential tenderness, conflicts, secrets, love, betrayal and more
April: The Commission by Meryl Walker
Carolyn Lloyd-Davies directing Keith Merrill, Iris Baratier and Peter Saracen in Meryl Walker's The Commission at Actors & Writers London's Spring Competition.
February : Course in Directing a Stage Play, Oxford Playhouse
Photos courtesy of Chris Sivewright (Almost Random Theatre Company) and Mezze Eade (Oxford Playhouse)
/